Style News - StyleWatch - People.com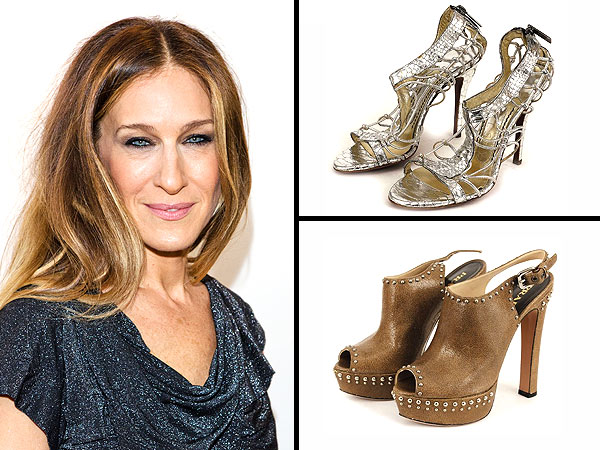 Mike Pont/FilmMagic; Courtesy Gotta Have Rock and Roll Auctions
Rare is the girl who hasn't coveted Sarah Jessica Parker's shoe collection — or that of her T.V. alter ego, Carrie Bradshaw.
But while you can't walk in Bradshaw's heels (she is fictional, after all), Parker is putting a few of her fancy pairs on the auction block to benefit N.Y.C.'s LaGuardia Arts High School.
Parker, who donated three pairs of shoes to the auction, is one of 17 stars whose items are up for sale to benefit the performing arts school. She signed the soles of each set of shoes — including the Prada platform clogs and Jonathan Kelsey sandals pictured above — and bidding starts at just $100.
View original post 76 more words