Style News - StyleWatch - People.com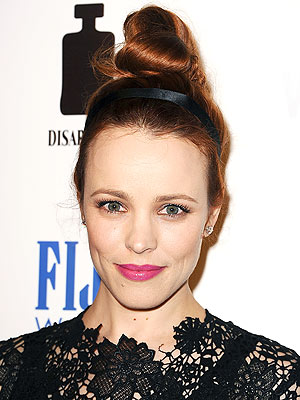 Jason LaVeris/FilmMagic
She's been blonde, brunette and even pink — so what inspired Rachel McAdams to take the plunge and become a redhead?
"This was the only color left!" she told PEOPLE, laughing, at the L.A. premiere of To The Wonder.
But seriously: "My mother is a redhead, so I thought maybe I could pull it off," she shared. "If she could do it, maybe I could do it. I don't know, I just thought that it would be fun."
PHOTOS: Vote on more star topknots — and other stylish dos — in Hair Faceoff!
And McAdams is already making the most of her sexy new hue, piling it into a high, shiny topknot for Tuesday's premiere. Dove stylist Mark Townsend created the "young, cool and super modern" look for the star by spraying her hair with Dove's Refresh+Care Invigorating Dry Shampoo for texture and working in a…
View original post 80 more words