Style News - StyleWatch - People.com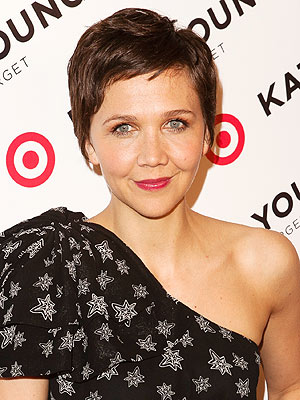 Picturegroup
With Michelle Williamsgrowing out her super-short hair, someone has to take her spot on Team Pixie — and it looks like that someone is Maggie Gyllenhaal, who debuted a cute crop a few weeks ago.
But though she's rocking her new do, it was more a result of necessity than desire, she told PEOPLE at the Kate Young for Target launch party.
"I originally cut it … in, like, a bowl cut for a movie," she said. "But when I got home I was trying to figure out what to do with it, so I asked Serge [Normant] to cut it, and he cut it all off!"
Luckily she likes the new look, but she does confess that she sometimes daydreams about long, luxurious locks.
"I have a fantasy of what it would be like to have mermaid-style long hair, but I wasn't even close to…
View original post 79 more words