Style News - StyleWatch - People.com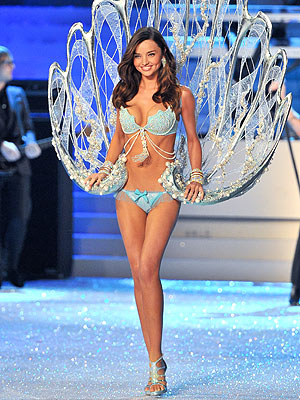 Thelonius/Splash News Online
Will we be seeing less of Miranda Kerr in lingerie?
According to reports, Victoria's Secret has decided not to renew Kerr's $1 million contract, despite the star being one of the brand's most recognizable faces.
Though the brand won't confirm the speculation, sources behind the scenes tell PEOPLE there's some truth to the pervasive diva rumors. "She can be difficult at shoots and appearances. She's not very timely," the source says. "She's standoffish with the rest of the girls."
PHOTOS: See how stars get in killer shape!
But that wouldn't be enough to get her the ax, the source continues. "If Miranda and Victoria's Secret part ways it's not because of her behavior. It's purely contractual. She'll be coming back for the show but it's unclear if she'll be in future campaigns. But she is definitely one of the most popular models and in high demand."
For…
View original post 127 more words