Style News - StyleWatch - People.com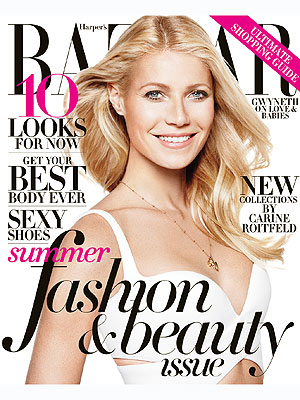 Courtesy Harper's Bazaar
Gwyneth Paltrow's life is all about balance these days. She's balancing her movie career with her business ventures. Being a mom with finding time for herself.
And, she confesses in the May issue of Harper's Bazaar, "finding the balance between cigarettes and tofu."
The healthy-living queen, who admits in her revealing interview that she treats herself to one cigarette a week, also owns up to mixing high-tech skincare with organic products.
But when it comes to more than just laser treatments, she's still hesitant. "I would be scared to go under the knife, but you know, talk to me when I'm 50. I'll try anything. Except I won't do Botox again, because I looked crazy. I looked like Joan Rivers!"
Paltrow also says she'd love to move from the artsier films she's known for to an "outrageous girl comedy" — not least of all…
View original post 105 more words