Style News - StyleWatch - People.com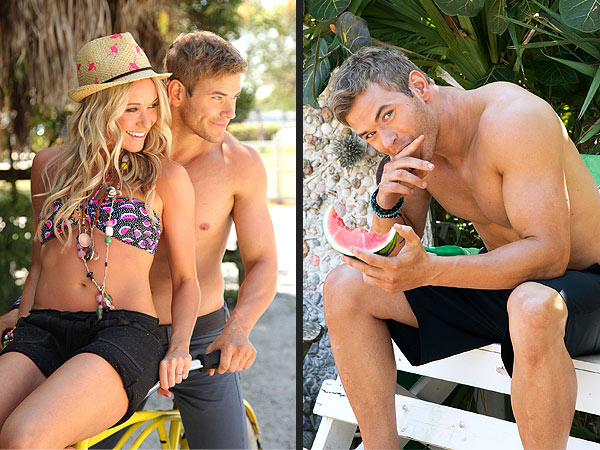 Courtesy OP (2)
Kellan Lutz going shirtless is not breaking news. Kellan Lutz going shirtless as the model for Op's brand-new, never-before-seen ad campaign, however, certainly is.
The Twilight star poses alongside the equally gorgeous Katrina Bowden (you recognize her from 30 Rock) in the shots, which were taken in Miami Beach and are a behind-the-scenes peek at Op's spring/summer campaign.
Bowden embraces the out-there prints trend in a watermelon-patterned bandeau, a fedora stamped with pink flamingos and black short shorts. Lutz appears in the same photo wearing nothing but a pair of shorts (just how we like him).
In the other shot, he carries on the watermelon theme, but in a slightly different, sexier way. (And by the way, watermelon wasn't all Lutz ate at the shoot; he also received a surprise birthday cake on set.)
Lutz and Bowden follow in the footsteps of Sarah Hyland and Ashley…
View original post 51 more words