Originally posted on Style News - StyleWatch - People.com: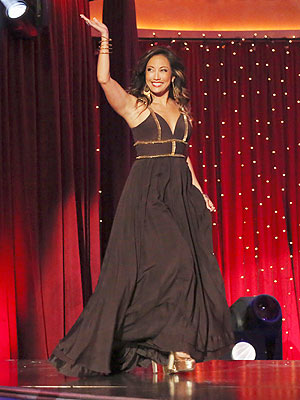 Adam Taylor/ABC
Dancing With the Stars judge Carrie Ann Inaba joins us again to blog about her style — and all the backstage scoop — on the show's 16th season. This week, she discusses why the latest episode left many, including her, in tears — and shares the special story behind one of the pieces of jewelry she wore.
Normally, I jump right into the fashion, but last night was such a special experience (there were tears, even from Tom Bergeron!), that I first want to touch on a few non-style moments.
The contestants and their pros really produced some fantastic work, and you could tell the studio was feeling uplifted. Then Andy Dick and Sharna came out and performed, leaving the audience in tears. Even Tom Bergeron came up to me during the commercial break after they danced and teared up. And I really lost it too when they…
View original 337 more words