Style News - StyleWatch - People.com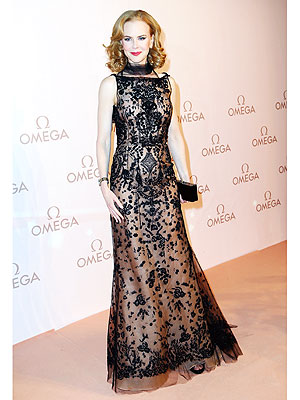 Dominik Bindl/Getty
Until late Friday afternoon, it looked like Jennifer Hudson (in her skintight white dress) was going to earn the top style spot, but then Nicole Kidman just barely edged her out.
Hudson shouldn't feel too bad, though. After all, it's tough to beat out an Oscar de la Renta gown like the one Kidman wore to an Omega gala in Vienna, Austria. The dress, which nabbed over 20,000 votes and counting, is a black-and-nude creation with floral embroidery.
PHOTOS: See the other outfits that made the 10 Most Loved Looks of the Week.
View original post 149 more words