Style News - StyleWatch - People.com
Before she hit the Oscars red carpet, Django Unchained star Kerry Washington put in a good old fashioned sweat session — and the hard work paid off.
"We worked out before the show," says her trainer Juliet Kaska, who caught up with PEOPLE StyleWatch at the N.Y.C. launch of Activate water March 8. "We work out as often as four or five times a week. She's so dedicated. I've never seen work ethic like hers!"
With spring — and shorter hemlines! — just around the corner, we asked Kaska, who also trains hard-bodied stars Ali Larter and Stacey Kiebler, how she's getting her celeb clients ready for warmer weather this year.
The trick, says Kaska, is keeping weights light, reps high, integrating lengthening Pilates and yoga exercises, and working on oft-forgotten muscles in the core area.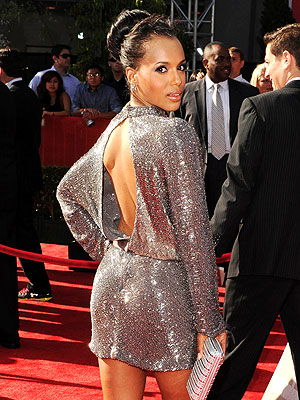 NPG
For a toned behind like Washington's, Kaska recommends V-lifts: Lie prone…
View original post 249 more words