Originally posted on Style News - StyleWatch - People.com: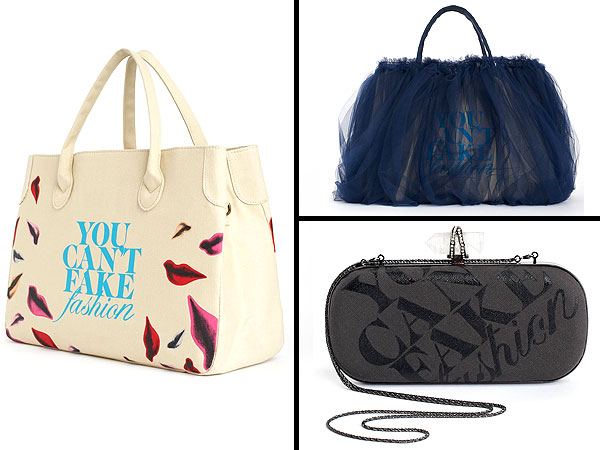 Courtesy eBay
Any girl who has pinched her pennies for a pair of to-die-for shoes or a stunning statement bag knows there's nothing quite like the experience of owning them. And 90 CFDA members, from Prabal Gurung to Monique Lhuillier, agree, which is why they've teamed up with eBay for the third annual "You Can't Fake Fashion" initiative, dedicated to fighting counterfeiting in the fashion industry.
Each designer put his or her own spin on the basic "You Can't Fake Fashion" tote (which will be available for $50 on March 18, when the auction goes live), and eBay offered us a sneak peek at the creations of four of our favorite designers.

View original 152 more words