Style News - StyleWatch - People.com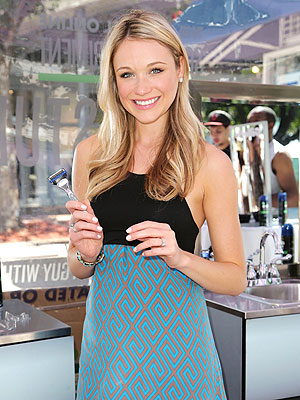 Alexander Tamargo/Getty
Planning a wedding has been stressful for Katrina Bowden, but finding a dress has actually been a piece of cake!
"I have found the dress, but I'm not saying who it is yet," Bowden, 24, told PEOPLE on Friday. "I'm very excited about it. It was very easy to find. It was one of the first dresses I tried on."
Adds the former 30 Rock actress, "I had seen it and I thought, 'I love that dress.' I tried on a few others, just to try some on. But once I tried on the dress that I got, it was a no-brainer."
RELATED PHOTOS: Click to see even more star wedding style!
While Bowden didn't want to give away too much about her wedding gown, she did reveal, "It's really simple. I didn't want something that was really heavy. It's very lightweight and very pretty and form fitting…
View original post 128 more words