Originally posted on Style News - StyleWatch - People.com: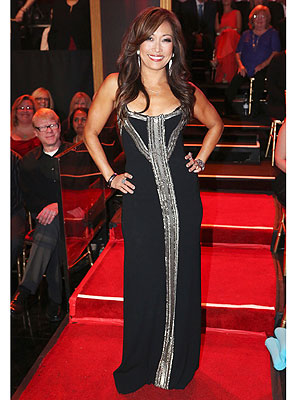 Adam Taylor/ABC
Dancing With the Stars judge Carrie Ann Inaba joins us again to blog about her style — and all the backstage scoop — on the show's 16th season. In her kickoff post, she shares very personal and sad news with PEOPLE.
Monday night was the season 16 premiere. And I know that this is supposed to be a style blog, but tonight I wanted to write about my father, Rodney Inaba, who has inspired me in so many ways — including my style.
However, first let's start with the details of what I wore: I chose a black Theia gown with some metallic geometry down the front, along with some really incredible jewelry by Supreme, Swarovski and Open Hearts, plus vintage costume jewelry earrings. I like to mix it up, and I'm not afraid of wearing real gemstones right next to faux or vintage pieces of no known…
View original 469 more words