Style News - StyleWatch - People.com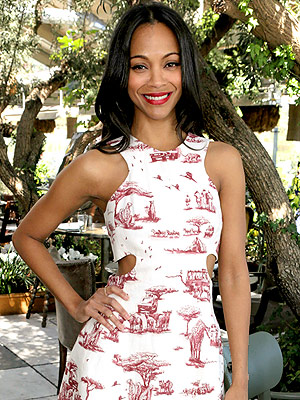 Jeff Vespa/WireImage
Skin is not in for Zoë Saldana.
The actress, 34 — with positive reinforcement from her stylist, Petra Flannery — prefers to keep things covered on red carpets, though that wasn't always the case.
"She taught me that you don't necessarily need to wear less to look sexy," Saldana told PEOPLE on Wednesday at The Hollywood Reporter and Jimmy Choo's 25 Most Powerful Stylists luncheon in West Hollywood, where she celebrated Flannery's No. 2 ranking, as well as their magazine cover together.
"You go through those phases where sometimes you feel super sexy and you want to wear something tight and short. We're prone to tacky every now and then," she said. "[Petra] always makes me see it on another end, and you end up feeling so much sexier. We always choose class over anything else."
But it doesn't matter what the style is that Saldana…
View original post 167 more words