Style News - StyleWatch - People.com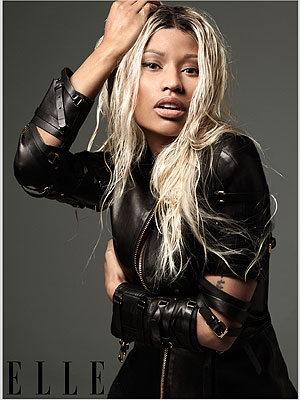 Courtesy ELLE
You may think you've seen Nicki Minaj in everypossiblelook under the sun — but we bet you've never seen her like this before.
In the April issue of Elle, the American Idol judge gets a major makeunder, appearing in little more than winged eyeliner and a nude pout.
"To go in front of the camera, without pink lips or big ol' crazy lashes — you know, nothing — I felt naked," Minaj says of the shoot. "It was scary!"
Though she's been spotted out in more subdued looks lately, she still found it tough to give up one thing in particular. "I'm so, so attached to my pink lipstick, it's hard" to go without, she tells Elle.
Click to see another dramatic shot from Minaj's Elle cover story, and read more about her experiences with bullying, her plans for world domination and her…
View original post 48 more words