Style News - StyleWatch - People.com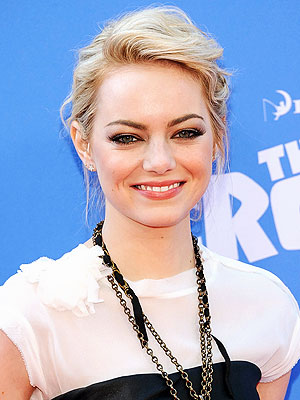 Javier Mateo/Startraks
Emma Stone has been blonde, redheaded and everything in between, but she's always rocked the same long, side-parted style — until now. Maybe.
When the U.K.'s Company magazine asked what's next for her, hairwise, Stone said, "I've never cut my hair short as an adult. … And I've never dyed it any unnatural color, so that would be fun."
But don't expect to see any sudden changes as long as she's filming the Spider-Man sequel, which has her in layered blonde locks — and has her indecisive about the shade again. "When it's blonde, I wish it was red. And when it's red, I wish it was blonde," she told Company.
Though she's ready to take a chance on her hair, there are certain beauty routines she's not going to try again, namely tanning — spray or otherwise.
"I wanted to be part of the cool…
View original post 116 more words