Style News - StyleWatch - People.com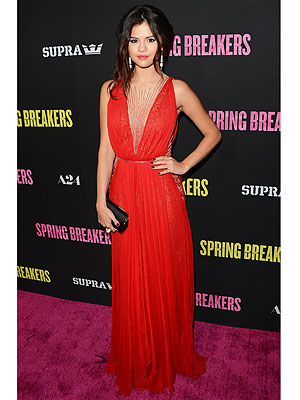 Jason Merritt/Getty
When we saw this gorgeous design come down the Reem Acra runway last September at New York Fashion Week, we assumed we'd see it on a red carpet within weeks. But premiere after premiere passed, awards season came and went and not a single celeb trotted out the gown.
Then finally we got our style satisfaction this week when Selena Gomez hit the Hollywood premiere of her movie Spring Breakers wearing it. (And if you look closely, you'll notice that she emulated the runway look very literally, even opting to wear the red lace leggings underneath!)
RELATED PHOTOS: See more runway-to-red carpet looks here!
And we're not the only ones who are so into the dress. A whopping 94% of StyleWatchers voted that they loved it too, earning Gomez the title of the best dressed star of the week.
View original post 79 more words