Originally posted on Style News - StyleWatch - People.com: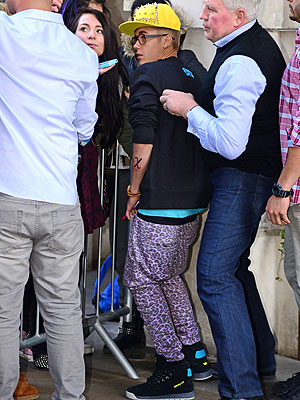 David Mepham/FilmMagic
So you've been closely watching Justin Bieber's recent antics and admiring his sartorial choices, and now you want to go the extra mile and emulate all of the above. But before you do that, you ask yourself, what kind of financial investment am I making to really get the Bieber vibe right?
Luckily for you, we did the legwork, finding many of the exact items Bieber sported in London last week, so that you too can wear your drop-crotch sweatpants low on your rear end by next week.
• Yellow studded Street Urchin hat, $94 at Asos Marketplace
• Billionaire Boys Club "BBC Money" shirt, $85 (on sale from $170) at BBCIceCream.com
• Topman light purple drop-crotch sweatpants (adding own leopard spots optional), $50 at Topman.com
• Supra "Backwood" hi-top sneaker, $120 at SupraFootwear.com
View original 73 more words